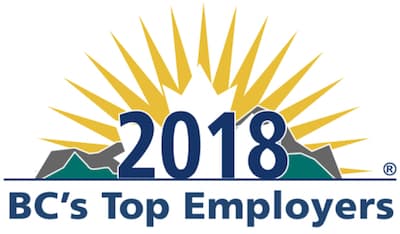 LandSure Systems Ltd. (LandSure) is a technology-driven organization providing innovation, project management, communication, and technology services to the Land Title and Survey Authority of British Columbia (LTSA). A wholly-owned subsidiary of the LTSA, LandSure operates as part of a unique business model to support the continued growth of the LTSA and its services.
Are you looking to be part of a Business Development Team in a unique organization unlike any other in Vancouver? LandSure is seeking to attract a talented and ambitious professional to join its collaborative team, with a culture that promotes innovation, personal growth and accountability. The role is ideal for an individual looking for a new challenge and to be a key member of the Business Development team.
If you are ready for an opportunity to make an impact, earn a competitive salary and bonus combined with a comprehensive benefits and retirement plan, while still having work-life balance, LandSure is the opportunity worth exploring.
Reporting to the Director, Business Development, the Business Development team is tasked with building and managing a robust pipeline of potential opportunities across public and private sector verticals. Using solid business acumen, the Product Owner / Business Analyst will work closely with the Director, Business Development, Solutions Analyst and other internal and external stakeholders to research and analyze data, scope business requirements, and generate ideas for new products and services.
KEY RESPONSIBILITIES AND ACCOUNTABILITIES
Interacts directly with customers and stakeholders to develop an understanding of business requirements, constructing workflow charts and diagrams and providing analytical insights;
Manages the elicitation and documentation of business/functional/non-functional requirements for all assigned projects
Analyzes business processes and determines where improvements can be made
Assists in identifying prospects and opportunities in alignment with LTSA mandate and strategic priorities;
Conducts comprehensive internal and external research and analysis;
Following standard guidelines, determines the BA deliverables needed for a given project, and the time necessary to complete all BA tasks
Works with team and stakeholders to develop and present technical proposals and other documentation;
Participates in preparing business case analysis and requirements, including detailed opportunity evaluations.
QUALIFICATIONS
Education and Experience:
Bachelor's Degree in Commerce, Marketing, Business Administration, or other relevant field;
5+ years' BA experience in a related field along with experience analyzing data to develop market strategies, ideally in a complex B2B or B2G environment.
Knowledge, Skills and Abilities:
Ability to work as part of a collaborative team to identify problems and develop innovative solutions;
Ability to analyse research findings in order to apply "big picture" outlook and align with strategic objectives;
Ability to surface and frame unrecognized problems, needs, and assumptions with stakeholders;
Ability to manage requirements to the smallest set that will produce the biggest impacts in advancing customer and business objectives
Knowledge of market research methodologies preferred;
Skilled using MS Office suite along with ability to manipulate data using Excel;
Open to innovative ideas that leverage technology;
Familiarity with software architecture, related applications, relational databases and web technology;
Strong written, oral communication, and influencing skills, with ability to present ideas in user-friendly language;
Strong customer-focused attitude;
Strong desire to deliver results as well as ability to meet commitments and timelines;
Geomatics knowledge would be an asset;
Travel up to 5%; predominantly within British Columbia.
---
The LTSA operates critical systems that underpin BC's private property market, civil justice system, taxation and Crown land management frameworks. Ensuring we hire properly qualified and suitable candidates is necessary for the programs and activities of the LTSA and LandSure. As part of our hiring process, we will request that a candidate supply certain personal information so that we may conduct identity, reference, education and credential verification, and criminal record checks. Credit bureau inquiry checks may also be conducted for certain positions. As a public body, the LTSA is authorized to collect personal information under section 26(c) of the Freedom of Information and Protection of Privacy Act (FIPPA).