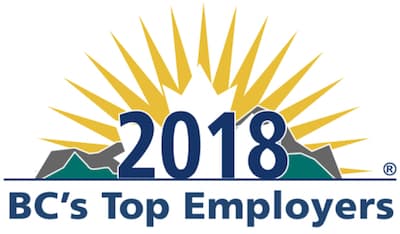 LandSure Systems Ltd. (LandSure) is a technology-driven organization providing innovation, project management, communication, and technology services to the Land Title and Survey Authority of British Columbia (LTSA). A wholly-owned subsidiary of the LTSA, LandSure operates as part of a unique business model to support the continued growth of the LTSA and its services.
Are you looking for a Technical Customer Support role in a unique organization unlike any other in Vancouver? LandSure is seeking to attract an ambitious individual to join its collaborative team, with a culture that promotes innovation, personal growth and accountability. This role is ideal for a post-secondary degree or diploma grad, with at least 2 years' experience working in a professional technical or customer support environment.
If you are ready for an opportunity to make an impact, earn a competitive salary and bonus combined with a comprehensive benefits and retirement plan, while still having work-life balance, LandSure is the opportunity worth exploring.
Reporting to the Supervisor, Customer Support Services and working closely with the LTSA Customer Service Centre, the Customer Support Specialist will deliver technical support, customer training, and handle general inquiries regarding Electronic Search and Filing Services. As part of a multi-level support organization, the Customer Support Specialist will escalate and participate in the resolution of support issues with other teams, and support LTSA software testing.
KEY RESPONSIBILITIES AND ACCOUNTABILITIES

1. Customer Relations
• Interface in a B2B environment with customers such as lawyers, notaries, agents, realtors and surveyors;
• Deliver the highest level of technical customer support through identifying problems, troubleshooting, researching answers, and guiding customers through corrective steps in accordance with established policies, procedures, guidelines, and internal processes
• Demonstrate a strong customer focus and advocate for customer needs;
• Prioritize and execute tasks in an energetic, fast-paced environment;
• Proactively assist customers in account set-up and configuration of deposit accounts;
• Participate in development of client training programs by identifying learning issues and recommending instructional language;
• Improve customer portal performance by identifying problems, recommending changes and submitting content for knowledge base and FAQ's;
• Update job knowledge by participating in educational opportunities and networking;
• Accurately record and flag recurring customer issues for resolution.
2. Team Development
• Work positively and constructively with others to create a supportive team environment
• Hold self and others fully accountable;
• Participate in ongoing training and recommend training needs to Supervisor, Customer Support Services;
• Build and maintain positive relationships with other teams within the broader organization.
3. Operations
• Collaborate with LandSure peers on technology challenges, project implementation and innovation;
• Ensure work is prioritized to meet service levels and varying levels of call volumes;
• Recommend changes to existing policies, procedures and processes in the spirit of continuous improvement;
• Raise risks, make adjustments, and put forward recommendations;
• Enter and track service cases in a CRM system;
• Test fixes and enhancements to myLTSA;
• Attend to work demands that occasionally occur outside regular weekday operations.
• Create and update customer facing help content and tutorial support videos
QUALIFICATIONS
Education and Experience:
• A minimum of 2-3 years' work experience in professional technical or customer support environment;
• Post-Secondary degree or diploma in technology or related business discipline.
Skills and Abilities:
• Professional can-do attitude with demonstrated commitment to a great customer experience
• Strong interpersonal and communication skills;
• Ability to work effectively in a fast-paced, team-oriented, collaborative environment
• Strong organizational skills;
• Proficient in Microsoft OS, Mac OS X, Adobe, current web browsers, and other desktop packaged software;
• Conveyance, real-estate, or geomatics knowledge would be an asset;
• Working knowledge of current systems software, protocols, and standards.
• Log issues reported by customers via phone calls or emails
• Familiarity with content management systems.
• Previous experience with video editing software preferred.
---
The LTSA operates critical systems that underpin BC's private property market, civil justice system, taxation and Crown land management frameworks. Ensuring we hire properly qualified and suitable candidates is necessary for the programs and activities of the LTSA and LandSure. As part of our hiring process, we will request that a candidate supply certain personal information so that we may conduct identity, reference, education and credential verification, and criminal record checks. Credit bureau inquiry checks may also be conducted for certain positions. As a public body, the LTSA is authorized to collect personal information under section 26(c) of the Freedom of Information and Protection of Privacy Act (FIPPA).