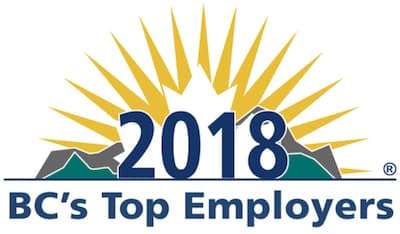 AutoProp Account Representative
Vancouver
AutoProp is a leading real estate search engine and due diligence platform in BC operated by LandSure in Vancouver.
We are looking for an eager and capable Account Representative to join our team to help us grow AutoProp's customer base. You will have many opportunities beyond the core responsibilities:
Work with a modern, lean product team
Meet and mingle with all BC's real estate participants
Influence and help improve on a world-leading property research platform
Learn everything to do with BC's real estate market
Reporting to the Product Portfolio Manager, the Account Representative will work with AutoProp's Sales Team Lead to generate revenue. The Account Representative will be responsible for cold calling, booking demos, running demos, webinars and occasionally directly supporting current and potential AutoProp customers.
What we're looking for:​
An entrepreneurial spirit, a 'make it happen' service orientation, and a growth mindset will help you thrive in this organization.
We are a team of motivated individuals who seek a career and lifestyle, not just a job. AutoProp provides the opportunity to do meaningful work, and the team is engaged in developing world-leading solutions for the real estate market.
What you'll do:
Take a key role in sales activities and customer outreach at AUTOPROP
Identity and remove obstacles
Qualify leads:

Contact inbound leads to assess qualification based on Budget, Authority, Need, and Timeframe (BANT).

Prospect and Generate Leads:

Develop and maintain pipeline
Organize and manage leads with CRM system
Manage leads: utilize online and offline sources to cultivate new leads
Constantly look for new opportunities for sales channels within all our markets
Follow up on leads and conduct research to identify potential prospects
Prepare and run lead generation and customer outreach events as needed
Improve demo and sales templates, scripts, marketing materials and collateral to support sales activities
Track customer feedback on existing and potential features
Achieve KPI

Provide Feedback:

Improve demo and sales templates, scripts, marketing an collateral to support sales activities
Track customer feedback on existing and potential features

Support customers and key accounts to support renewals and build leads through relationships
Other duties as assigned
We encourage you to apply if you have:​
Minimum 2-3 years of sales experience in a SaaS environment
Demonstrated long-term success in achieving or exceeding sales targets through new customer acquisition
Post-secondary education
A background in real estate preferred but not required
---
The LTSA operates critical systems that underpin BC's private property market, civil justice system, taxation and Crown land management frameworks. Ensuring we hire properly qualified and suitable candidates is necessary for the programs and activities of the LTSA and LandSure. As part of our hiring process, we will request that a candidate supply certain personal information so that we may conduct identity, reference, education and credential verification, and criminal record checks. Credit bureau inquiry checks may also be conducted for certain positions. As a public body, the LTSA is authorized to collect personal information under section 26(c) of the Freedom of Information and Protection of Privacy Act (FIPPA).