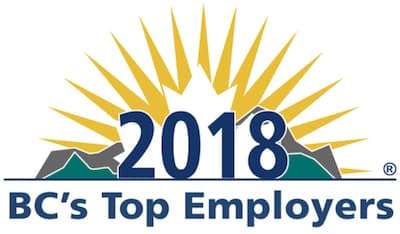 Business Process Analyst
Vancouver
Are you looking to be part of a dynamic team in a unique organization unlike any other in Vancouver?
LandSure is seeking to attract a talented and ambitious professional Business Process Analyst to join its collaborative team, with a culture that promotes innovation, personal growth and accountability. The role is ideal for an individual looking for a new challenge and to be a key member of the Process Management & Analytics team.
Our Process Management and Analytics team uses its expertise in operations management together with data to develop actionable insights into strategic decisions that drive organizational value. The team focuses on leveraging analytics for operational efficiency, to drive quality, productivity, cost and risk. Our team is comprised of a mix of domain experts in the land/survey industry and related technologies, as well as business professionals in operations management, and statistical and analytics fields. We use our combined experience and expertise to leverage insights, drive business decisions and then make them happen.

What we're looking for:

Working at LandSure provides employees with the ability to work for a stable, independent organization whose parent company is a Canadian leader in land registration and aims to be globally recognized for its expertise. The environment is entrepreneurial, fast-paced and will suit individuals with a high desire for performance and results.

Reporting to the Process Management & Analytics Director, the Business Process Analyst is tasked with solving complex operational challenges, through data driven insights and analytic solutions, to help drive value, primarily in the area of operational excellence.

What you'll do:

Build strong relationships with business and IT leaders and staff, collaborating with each regularly through in-person/online meetings, working sessions, email, and collaborative tools such as MS Teams;
Work closely with and support business leaders to solve business problems;
Conduct comprehensive internal and external research and analysis of business processes and determine where improvements can be made;
Identify, source, and process data to enable analysis;
Document and communicate findings and insights;
Document processes and workflows;
Define business requirements;
Help develop high level business and technical solutions;
Help define and design projects, initiatives and processes;
Participate in preparing business cases and financial models.
We encourage you to apply if you have:

Completed a quantitative degree in a discipline such as business, commerce, applied math, engineering, economics, data science or computer science;
5+ years' work experience or strong educational experience in an analytical role (business analyst, data scientist, etc);
5+ years' work experience processing and analyzing data to develop actionable insights in a complex environment.
---
The LTSA operates critical systems that underpin BC's private property market, civil justice system, taxation and Crown land management frameworks. Ensuring we hire properly qualified and suitable candidates is necessary for the programs and activities of the LTSA and LandSure. As part of our hiring process, we will request that a candidate supply certain personal information so that we may conduct identity, reference, education and credential verification, and criminal record checks. Credit bureau inquiry checks may also be conducted for certain positions. As a public body, the LTSA is authorized to collect personal information under section 26(c) of the Freedom of Information and Protection of Privacy Act (FIPPA).