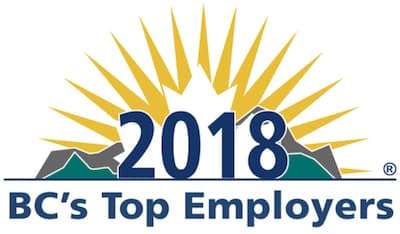 Data Analyst, Business Intelligence
Vancouver
LandSure Systems Ltd. (LandSure) is a technology-driven organization providing innovation, project management, communication, and technology services to the Land Title and Survey Authority of British Columbia (LTSA). A wholly-owned subsidiary of the LTSA, LandSure operates as part of a unique business model to support the continued growth of the LTSA and its services.
Are you looking to be part of a dynamic team in a unique organization unlike any other in Vancouver? LandSure is seeking to attract a talented and ambitious professional to join its collaborative team, with a culture that promotes innovation, personal growth and accountability. The role is ideal for an individual looking for a new challenge and to be a key member of the IT Operations team.

If you are ready for an opportunity to make an impact, earn a competitive salary and bonus combined with a comprehensive benefits and retirement plan, while still having work-life balance, LandSure is the opportunity worth exploring.

Reporting to the Manager, Systems and Data Integration, the Data Analyst, Business Intelligence will work closely with business and technical experts to turn data into critical information and knowledge that can be used to make sound business decisions.

Working with a wide range of LTSA applications, systems and services, the Data Analyst, Business Intelligence will ensure that solutions provided meet business needs. The position is part of a small, cohesive team who are the custodians of the company's information model and software application knowledge/direction.

KEY RESPONSIBILITIES AND ACCOUNTABILITIES

The primary duties of the Data Analyst, Business Intelligence are to:
Work with internal or external stakeholders to: determine data analysis requirements and other reporting needs;
Design and maintain the overall LTSA enterprise BI reporting system;
Review and analyze data models and data architecture to ensure that databases are highly functional, efficient, scalable, and secure;
Review and analyze database queries' execution plans to ensure efficient and optimal execution of SQL statements;
Perform technical reviews of information/data models and design deliverables produced by internal staff or contractors to validate compliance with LTSA standards and requirements;
Evaluate new technologies to assist with selection of systems that support business needs while aligning to LTSA technology standards;
Maintain, sustain, and improve the enterprise information model, data strategy and associated policies related to stewardship, retention, data integrity, and security;
Identify and manage technology risks, issues and mitigation strategies related to data;
Ensure information management practices are consistent with industry best practices, established technology standards and emerging trends;
Document data inventory and data flow diagrams to support data management processes.
QUALIFICATIONS

Education and Experience:

Bachelor's degree in Computer Science or a suitable alternative;
3+ years of experience in data analysis;
Minimum 5 years of experience developing efficient and complex SQL statements querying large datasets;
Extensive experience and knowledge with RDBMS and SQL databases;
Experience in Business Intelligence, data warehousing and analytics;
Strong working knowledge of developing efficient and complex SQL statements querying large datasets.
Knowledge, Skills and Abilities:

Strong working knowledge of data warehouse/BI platforms based on MS SQL Server, SSAS, and SSRS, SSIS packages, etc.;
Working knowledge of PowerBI is an asset;
Advanced knowledge of database concepts such as foreign keys, the use of stored procedures, complex joins, etc.
Significant skill in the design, development and maintenance of DB2 and MS SQL Server database systems is an asset;
Ability to architect, optimize and maintain large databases and implement data models for RDBMS;
Working knowledge of Linux and Windows based systems;
Excellent communication skills including effective oral, written, presentation, organizational and collaboration and active listening skills;
Must have the highest level of integrity and a strong sense of personal responsibility in accomplishing the organization's goals;
A self-starter, able to work effectively under pressure and balance multiple priorities.
---
The LTSA operates critical systems that underpin BC's private property market, civil justice system, taxation and Crown land management frameworks. Ensuring we hire properly qualified and suitable candidates is necessary for the programs and activities of the LTSA and LandSure. As part of our hiring process, we will request that a candidate supply certain personal information so that we may conduct identity, reference, education and credential verification, and criminal record checks. Credit bureau inquiry checks may also be conducted for certain positions. As a public body, the LTSA is authorized to collect personal information under section 26(c) of the Freedom of Information and Protection of Privacy Act (FIPPA).