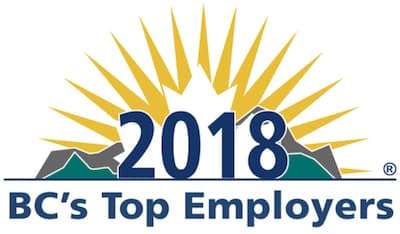 Database Administrator
Vancouver

LandSure Systems Ltd. (LandSure) is a technology-driven organization providing innovation, project management, communication, and technology services to the Land Title and Survey Authority of British Columbia (LTSA). A wholly-owned subsidiary of the LTSA, LandSure operates as part of a unique business model to support the continued growth of the LTSA and its services.

A

re you looking for a Database Administrator (DBA) role in a unique organization unlike any other in Vancouver? LandSure is seeking to attract an accomplished and ambitious IT professional to join its collaborative team, with a culture that promotes innovation, personal growth and accountability. The role is ideal for a mid-level DBA looking for a new challenge and to be a key member of the IT Operations team.

If you are ready for an opportunity to make an impact, earn a competitive salary and bonus combined with a comprehensive benefits and retirement plan, while still having work-life balance, LandSure is the opportunity worth exploring.


Reporting to the Manager, IT Applications, the Database Administrator (DBA) will ensure that database management and operations are done in a manner upholding highest industry standards, methodologies and procedures insuring data integrity and availability while protecting the core business activities and databases from service disruption. Candidates must be able to demonstrate outstanding teamwork, communication skills and enthusiasm for making the LTSA a world leader in title registration, survey system management and land and property-based management systems in general.


The DBA will support and manage multiple database environments (Test, Staging, and Production) which includes Postgres and Microsoft SQL Server.


The DBA coordinates and deploys the release of changes to all database environments and ensures all database systems are kept current. The DBA is responsible for managing the performance, health, availability, backup/restore and Disaster Recovery of all our databases within a mixed Linux and Windows environment.


KEY RESPONSIBILITIES AND ACCOUNTABILITIES

Actively manage the health, performance and support of Postgres and MsSQL Server database systems;
Identify flaws or issues in existing databases and implement improvements;
Monitor and identify costly SQL Statements, analyse and tune execution plans
Create, review, approve, schedule, and monitor all scripts, queries and database extracts performed on our production environment;
Resolve problems by direct analysis and troubleshooting of our database environments;
Understand database security models and ensure they are implemented and monitored to control access to the data;
Provide occasional off hour system support for deployment and releases;
Provide off hour on-call support as part of a team rotation, as defined by customer business requirements;
Support the management team to set priorities and ensure timely delivery of projects.
QUALIFICATIONS
Education and Experience:

Bachelor's degree in Software Engineering, Computer Science or equivalent combination of certification and experience;
Minimum of five (5) years of hands-on experience in the deployment of large (enterprise scale) database environments supporting online business;
Demonstrated experience managing Postgres (IBM DB2 is a plus) in a Linux/Unix/Windows environment;
Hands-on skill and proficiency in problem determination and troubleshooting techniques in a mixed Linux and Windows environment and working with Linux and MS Windows servers.
Knowledge, Skills and Abilities:

Specific expertise required:

Postgres and MS SQL database design and administration or equivalent experience with other well-known database systems (DB2 would be considered an asset);
Setup and use of database monitoring tools (e.g. Foglight), and system monitoring tools;
Database performance tuning and optimization (PTO);
High Availability (HA), Disaster Recover (DR) and database replication;
Deploying and installing Database software upgrades, patches and fixes;
Database installation and setup;
SQL statement tuning and optimization;
Strong knowledge and understanding of Database systems architecture, schemas, authentication, permissions, tablespaces, buffers/cache, storage, etc.
Backup and recovery;
Scripting (shell or other).

Demonstrated experience working with complex databases;
Strong communication and interpersonal skills and the ability to work as part of a highly motivated and adaptable team in a complex and changing environment;
Able to manage multiple conflicting priorities, reprioritize tasks, work independently and meet deadlines;
High level of integrity and strong sense of personal responsibility in accomplishing the organization's goals.
---
The LTSA operates critical systems that underpin BC's private property market, civil justice system, taxation and Crown land management frameworks. Ensuring we hire properly qualified and suitable candidates is necessary for the programs and activities of the LTSA and LandSure. As part of our hiring process, we will request that a candidate supply certain personal information so that we may conduct identity, reference, education and credential verification, and criminal record checks. Credit bureau inquiry checks may also be conducted for certain positions. As a public body, the LTSA is authorized to collect personal information under section 26(c) of the Freedom of Information and Protection of Privacy Act (FIPPA).