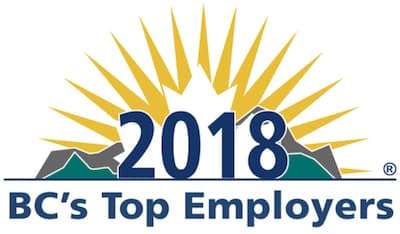 Parcel Fabric Technician (Temporary 12 months)
Vancouver
LandSure Systems Ltd. (LandSure) is a technology-driven organization providing innovation, project management, communication, and technology services to the Land Title and Survey Authority of British Columbia (LTSA). A wholly-owned subsidiary of the LTSA, LandSure operates as part of a unique business model to support the continued growth of the LTSA, including the design and management of ParcelMap BC, the current, complete and trusted visual representation of titled and Crown land parcels in BC.
If you are looking to make an impact while maintaining a work-life balance, LandSure is worth exploring. We offer a collaborative and positive organizational culture that promotes challenging, innovative work in a stable yet dynamic work environment. Located in the heart of Vancouver's vibrant downtown core, our bright and modern office is just steps from transit, shopping, restaurants and the seawall.
JOB PURPOSE

Reporting to the Manager, ParcelMap BC Operations, working closely with the ParcelMap BC Operations team, and interacting with Land Title and Surveyor General staff, the Parcel Fabric Technician performs the day-to-day work of updating the province-wide parcel fabric based on work assignments. The incumbent works within an operational team tasked with the ongoing maintenance of the complete and official ParcelMap BC parcel fabric based mainly on the incorporation of approved survey plan dataset submissions by licensed Land Surveyors.
There is also a focus on incorporating historical Crown Statutory Right of Ways (SRW's) into ParcelMap BC - a critical enhancement of the parcel fabric supporting key resource, utility and transportation interests.
The Parcel Fabric Technician uses GIS tools in a production-oriented role focused on meeting quality and delivery performance targets in support of the LTSA's ParcelMap BC operational commitments.
KEY RESPONSIBILITIES AND ACCOUNTABILITIES
Follow procedures and best practices to maintain the parcel fabric to the defined ParcelMap BC quality standards;
Support delivery of the ParcelMap BC parcel fabric to customers and stakeholders according to defined service levels;
Aid in improving the quality of the parcel fabric through submissions of parcel fabric updates by

updating the fabric based on the receipt of survey plan datasets and other component data sources;
carrying out and recommending adjustments to the fabric;
enhancing the ParcelMap parcel fabric through the integration of historical Crown SRW Plans, most of which involve pipelines, well sites and roads;
performing quality assessment functions.

Liaise with customers through defined customer service channels as a subject matter expert through escalated support requests and scheduled educational workshops;

Participate in testing of ParcelMap BC fabric and technology releases and procedural/workflow updates;
Assist in maintaining ParcelMap BC knowledge base;
Contribute to the maintenance of the ParcelMap BC knowledge base;
Participate in the review of business processes and workflows to continuously improve the standard operating procedures for the ParcelMap BC Fabric Operations team;
Provide feedback and support to the Supervisor, ParcelMap BC Operations on operational and technical items.
We encourage you to apply if you have the following qualifications:
Education and Experience:
Diploma in Geomatics, Surveying or Geographic Information Systems (or equivalent);

Operational level experience editing and maintaining spatial data in GIS;

Experience maintaining a parcel fabric/cadastre is an asset;

Experience working with survey data in a CAD environment is an asset;
Experience working in a production-oriented environment preferred.

Knowledge, Skills and Abilities:
Strong interpersonal skills with a natural ability to work on a team, ability to adapt to and work effectively with customers and co-workers;

Ability to critically apply and follow business process workflows to incorporate updates to the parcel fabric using survey plans and related information;

Ability to work in a fast-paced, team-oriented, production-focused environment;

Strong analytical and problem-solving abilities;

Knowledge of the fundamentals of parcel mapping and/or related land surveying practice preferred;

Familiarity with British Columbia's cadastre, survey and/or land title practices and systems an asset;

Working knowledge of legal survey plans an asset;
Demonstrable skills with Esri's ArcGIS Parcel Fabric toolset an asset.
Candidates must be proficient in technology, demonstrate outstanding customer relations skills, possess strong organizational skills, and be able to work in a fast-paced, collaborative and changing environment.
---
The LTSA operates critical systems that underpin BC's private property market, civil justice system, taxation and Crown land management frameworks. Ensuring we hire properly qualified and suitable candidates is necessary for the programs and activities of the LTSA and LandSure. As part of our hiring process, we will request that a candidate supply certain personal information so that we may conduct identity, reference, education and credential verification, and criminal record checks. Credit bureau inquiry checks may also be conducted for certain positions. As a public body, the LTSA is authorized to collect personal information under section 26(c) of the Freedom of Information and Protection of Privacy Act (FIPPA).