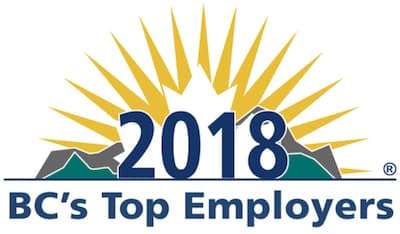 Product Portfolio Manager
Vancouver
Do you want to work for one of BC's Top Employers and join an innovative, technology-driven and growth-focused organization?
LandSure Systems Ltd. (LandSure) is looking for a dynamic and insightful Product Portfolio Manager to join our Business Innovation team.
Who we are:
LandSure Systems (LandSure) is a subsidiary of the Land Title and Survey Authority of BC (LTSA), a publicly accountable, statutory corporation that manages BC's land title and survey systems. Our team of more than 70 employees supports the LTSA through information system consulting services, project management, customer support, and communications.
We offer meaningful work in the public interest. In support of the Province's 30-point housing plan, LandSure has helped the LTSA build and launch the Condo and Strata Assignment Integrity Register (CSAIR) and we are hard at work on the upcoming Land Owner Transparency Registry (LOTR), also a first-of-its-kind registry.
We offer an innovative, performance-driven culture. We have helped the LTSA become a leader in automated property registration and through technology, we are reducing turnaround time for customers and improving the consistency, accuracy and efficiency of the LTSA's services. We also build and manage innovative products such as ParcelMap BC and AUTOPROP, which support access to information for the land and real estate sectors.
We offer balance. LandSure provides employees with the ability to work for a stable, independent, values-driven technology company. The environment is entrepreneurial, innovative, and fast-paced yet supportive. Our culture is of mutual respect, constantly improving our professional and personal skills, and celebrating our accomplishments.

In this role, your key responsibilities:

Creates, maintains and conveys strategy, vision and road maps - Develops and promotes the direction for the products and services in the portfolio through the creation of product strategies, visions and roadmaps that guide the product team in building the right products that meet customer and stakeholder needs and the organizations business objectives. Effectively conveys the product vision in a way that unites people behind it.
Product road map - Defines product business goals, objectives capabilities and associated business outcomes delivered by the products. Ensures that the product road map always aligns to the product vision and finds an appropriate balance between short-term and long-term priorities.
Business case - Prepares business cases for new or major product enhancements.
Stakeholder consultation - Consults with stakeholder groups to ensure that products continue to meet existing or forthcoming legislative, regulatory legal, or market requirements. Promotes upcoming changes with stakeholder groups to ensure that they are fully aware and prepared for changes.
Customer-focus - Ensures extensive customer feedback is received by various means to ensure the "voice of the customer" is understood and reflected in strategy, vision and roadmaps.
Legislation and policy - Ensures that all services provided by the products are in compliance with relevant legislation, regulation and corporate policy.
Product delivery - Ensures all products in the portfolio are delivered to customers within the product budget and schedule constraints whilst meeting stakeholder and customer expectations.
Team leadership – Leads assigned roles and team members on a day-to-day basis through the entire product lifecycle, ensuring team members understand priorities, and operate within their decision making rights.
Schedule and benefit management – Ensures the product team operates within the agreed budget and schedule and that the product portfolio is able to generate business benefits agreed in the business case.
Collaboration, Methodology - Ensures collaboration and alignment with architecture, technology and contributes to corporate best practices guidelines.
We encourage you to apply if you have:
Professional degree such as computer science, engineering or business.
8+ years of relevant experience in product management, preferably in a regulated sector with high transaction volumes.
Strong business background and understanding of how to work within the customer and stakeholder groups.
Experience preparing and presenting product road maps and business cases for approval.
Experience with continuously improving and innovating digital products in order to both enhance customer experience and reduce operational costs.
Extensive digital business experience preferred.
Experience with real estate or public sector preferred.
Why you'll love working here:
Our team is inspired to achieve results while enjoying a work-life balance unparalleled in the high-tech sector.
We offer competitive salaries and incentives, as well as comprehensive health benefits and an RRSP matching program.
We work hard to have fun, whether it is by celebrating specific milestones, informal social activities, or our more formal annual Employee Achievement Awards.
Our Downtown Vancouver office is steps from the Burrard Skytrain Station, and minutes away from shopping, restaurants and the seawall.
---
The LTSA operates critical systems that underpin BC's private property market, civil justice system, taxation and Crown land management frameworks. Ensuring we hire properly qualified and suitable candidates is necessary for the programs and activities of the LTSA and LandSure. As part of our hiring process, we will request that a candidate supply certain personal information so that we may conduct identity, reference, education and credential verification, and criminal record checks. Credit bureau inquiry checks may also be conducted for certain positions. As a public body, the LTSA is authorized to collect personal information under section 26(c) of the Freedom of Information and Protection of Privacy Act (FIPPA).