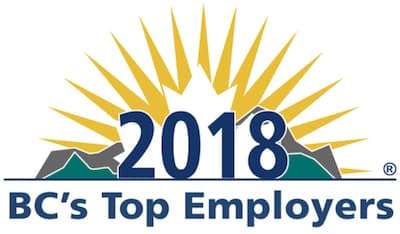 Software Engineer (Temporary 12 months)
Vancouver
Are you looking to be part of a dynamic team in a unique organization unlike any other in Vancouver? LandSure is seeking to attract a talented and ambitious professional Software Engineer to join its collaborative team, with a culture that promotes innovation, personal growth and accountability. The role is ideal for an individual looking for a new challenge and to be a key member of the Research and Development team. This is a 12 month temporary position.
Reporting to the Manager, Software Development, the Software Engineer is responsible for software development to meet all business, system and software requirements.
The Software Engineer designs, develops, and validates features for existing and new digital products. The position will have opportunities to take ownership of significant portions of the product and influence the future of our hybrid cloud services. The systems are complex and there will be opportunities to work at all levels from UI to backend microservices and everything in between.
What we are looking for:
To be successful in this role, the candidate will have proficiency in system and software design, strong knowledge of cloud and web technologies, strong communication in a multi-team and multi-discipline environment, and possess a bias for taking action. The candidate will have a proven track record of success in delivering and operating highly available web products.
We are a team of motivated individuals who seek a career and lifestyle, not just a job. LandSure provides the opportunity to do meaningful work, and the team is engaged in developing world-leading land title and survey systems. Employees are inspired to achieve results while enjoying a work-life balance unparalleled in the high-tech sector.
An entrepreneurial spirit, a 'make it happen' service orientation, and a growth mindset will help you thrive in this organization.
What you'll do:
Work closely with the product/project management, architect, and the software development manager to understand and deliver business and non-functional needs, including DevOps and SRE requirements.
Work closely with business and technical stakeholders to design and implement high-performance and scalable user experiences.
Estimate engineering effort, plan implementation, roll-out and maintain product features.
Implements automated testing, logging, monitoring, and telemetry.
Continuous improvement of web front-end and back-end performance, scalability and security.
Work independently to design, code, test and monitor major features, as well as collaborate with other team members to deliver complex changes.
Participates in design reviews, code reviews and approving pull requests.
Flexible approach to analyzing technical issues and clearly communicating recommendations/solutions
Effectively communicates progress and issues with the SCRUM team.
Work with geographically distributed development teams to ensure technical requirements are clearly communicated.
Work in an Agile SCRUM team focused on iterative development and rapid deployment.
Participates in backlog grooming, sprint planning, sprint review and other SCRUM activities.
Works with application support engineers and other support groups to ensure smooth functioning of DevOps teams.
Expected to deliver consistently with little supervision.
Maintains day-to-day in-depth awareness of project/product priorities and technical issues.
Contribute and champion improvements to software engineering best practices.
Adopts best practices to deliver scalable, reliable and observable web services.
Mentor and train fellow developers on LTSA domain, engineering processes and best practices.
Involved in system design discussions and provide comprehensive solutions for new and existing products.
We encourage you to apply if you have:
Bachelor's degree in Engineering, Software Engineering, Computer Science, or Applied Science, from an accredited institution.
5+ years of experience as a software development engineer in J2SE, J2EE5+ year experience with implementing web services
---
The LTSA operates critical systems that underpin BC's private property market, civil justice system, taxation and Crown land management frameworks. Ensuring we hire properly qualified and suitable candidates is necessary for the programs and activities of the LTSA and LandSure. As part of our hiring process, we will request that a candidate supply certain personal information so that we may conduct identity, reference, education and credential verification, and criminal record checks. Credit bureau inquiry checks may also be conducted for certain positions. As a public body, the LTSA is authorized to collect personal information under section 26(c) of the Freedom of Information and Protection of Privacy Act (FIPPA).