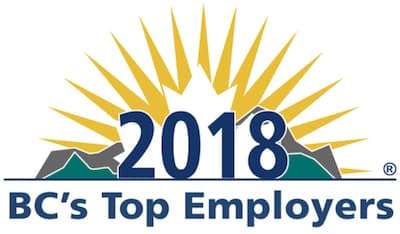 Systems Engineer
Vancouver
LandSure Systems Ltd. (LandSure) is a technology-driven organization providing innovation, project management, communication, and technology services to the Land Title and Survey Authority of British Columbia (LTSA). A wholly-owned subsidiary of the LTSA, LandSure operates as part of a unique business model to support the continued growth of the LTSA and its services.
At LandSure we offer a collaborative and positive organizational culture that promotes challenging, innovative work in a stable yet dynamic work environment. Located in the heart of Vancouver's vibrant downtown core, our bright and modern office is just steps from transit, shopping, restaurants and the seawall.
Reporting to the Manager, IT Applications, the Systems Engineer is primarily accountable for the successful systems engineering and on-going operations of our enterprise Land Title register and Cadastral Mapping systems. This position is responsible for the system design and integration of LTSA's mission critical technology that consists of web-based and client/server-based systems and a range of custom-developed and off-the-shelf applications on a suite of mixed technology platforms. This position will work closely with our technology partners to ensure that changes to the systems are suitable for business operations, well designed and operable for many years. The incumbent will also provide technical leadership to the organization.
The successful candidate will have a background in system development or software engineering and will have experience with high-availability systems, deployed in an enterprise client/server architecture, supporting large volumes of geospatial data, business rules, and high financial impact.
Candidates must be able to demonstrate outstanding teamwork abilities, communication skills and enthusiasm for making the LTSA a world leader in title registration, survey management, and land and property-based systems in general.
Key Responsibilities:

Support the IT Operations team's needs in areas of Systems Architecture, Systems Integration, Deployment Automation, operational logging and monitoring
Support production and development systems environments
Promote the use of best practices and industry standard tools and techniques for environment provisioning, system provisioning, deployment and operational monitoring
Design, develop and maintain automation tools and templates for configuration and deployment of applications
Implement and support continuous integration and continuous deployment strategies
Implement real-time monitoring for LTSA Applications including KPIs, error alerting and historical activity logs as well as historical statistical information using industry standard programs and applications
Support Development and IT Operations teams during the solution architecture and design process; Provide expert advice related to operational models and constraints as well as reviewing the proposed technical design documents to ensure operational readiness of proposed solution
Support the LTSA system as it moves through development, testing, acceptance and into operations:

Assisting the test activities as the system is tested, accepted, and deployed into operations,
Working with the project and operational teams to solve problems and remove roadblocks,
Assisting the business areas in accepting the system and transitioning to operations

Ensure operational readiness of upcoming system and application changes
Participate as a senior-level technical resource interacting with the extended third party participants in the broader technology operation and support team
We encourage you to apply if you have the following education, experience and KSA's (or equivalent):

Education and Experience:
Bachelor's degree in Engineering, Software Engineering, Computer Science, Applied Science, from an accredited institution.
7+ years of experience as a System Engineer or equivalent experience.
Knowledge, Skills and Abilities:
Proven proficiency in systems engineering activities.
Project Management experience
Systems and Application Architecture design experience
Experienced in provision of electronic business services to professional customers
Experience with outsourced software development using formal methodology
Strong knowledge with both Linux and Windows operating systems
Knowledge and experience with application security, authentication, authorization and controls, data encryption and data protection solutions and technologies
Experienced with high availability Linux/Apache/Tomcat/Java technology stack
Experienced with Continuous Integration solutions, Automated Deployment and Configuration methodologies
Test Automation, Unit testing and Performance testing understanding and experience
Strong knowledge of virtualization and containerization methodologies
Experience with the following tools/systems/technologies:
· Maven, Jenkins, Ansible
· Nexus, Git, Archiva
· Kubernetes, Docker, RedHat Openshift / OKD
· Python, Javascript, Java, Shell Scripting
· Apache, Tomcat, Jboss, Bootstrap, Spring
· Splunk, ELK
Ability to think strategically and to anticipate organizational and user needs into the future
Strong interpersonal skills and the ability to adapt in a complex and changing environment including being able to manage multiple conflicting priorities, re-prioritize tasks, establish priorities, work independently and meet deadlines
A lifelong learner who is constantly striving to develop professionally and teach/mentor others.
---
The LTSA operates critical systems that underpin BC's private property market, civil justice system, taxation and Crown land management frameworks. Ensuring we hire properly qualified and suitable candidates is necessary for the programs and activities of the LTSA and LandSure. As part of our hiring process, we will request that a candidate supply certain personal information so that we may conduct identity, reference, education and credential verification, and criminal record checks. Credit bureau inquiry checks may also be conducted for certain positions. As a public body, the LTSA is authorized to collect personal information under section 26(c) of the Freedom of Information and Protection of Privacy Act (FIPPA).