Our Culture
In 2022, LandSure Systems was selected as one of BC's Top Employers. This is our third year on the BC's Top Employers list; we were also selected in 2018 and 2021. The competition validates what we at LandSure already know: this is a great place to work.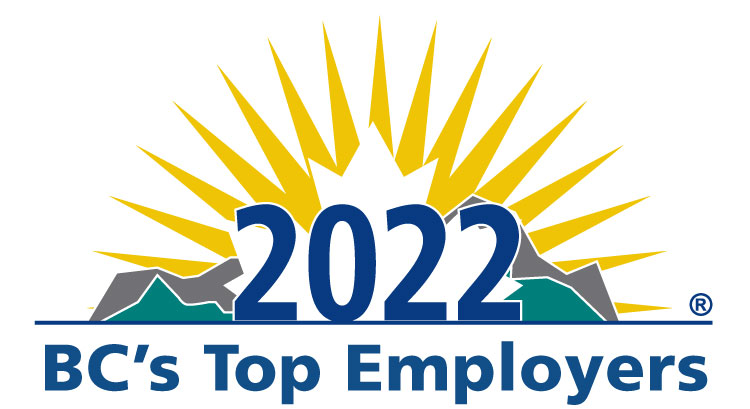 LandSure has a culture of mutual respect, continually improving our professional and personal skills, and celebrating our accomplishments. We are a team of motivated individuals pursuing a career and lifestyle, not just a job.

We know that teamwork is essential to achieving success and we take pride in building phenomenal teams. All our employees are inspired to achieve results while also enjoying a healthy work-life balance.

Sound like a fit? Visit our Careers page for a list of our current opportunities.

Why we like working here
I joined Landsure from a high stress and high demand environment where the hours were long and the rewards minimal. What attracted me to LandSure was the commitment to work life balance and the high value the organization puts into the well being of its employees.

– Alan, Project Manager
We can be proud that, through LandSure, LTSA has embraced using technology to improve the services we provide for our customers and stakeholders — online public access, web filing, Parcel Map, AUTOPROP, and other services.

– Manuel, Customer Support Specialist
I am impressed by everyone's willingness to help both customers and colleagues. When someone asks for help, we think: "How can I help remove whatever is blocking this person from getting their job done?"
– Jenny, User Experience Team Lead